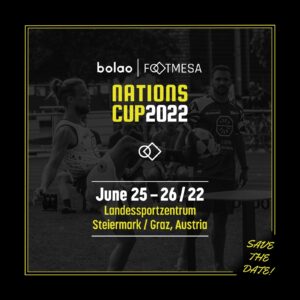 Location: Landessportzentrum Steiermark, Jahngasse 3, 8010 Graz, Austria. The Final will be played in the Footvolley stadium in the city centre of graz.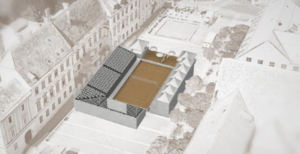 Tournament mode: The top four Footmesa players of a country representing their nation playing in two teams of two players each, called team A and team B. A matchup of a nation with another consists of at least four games: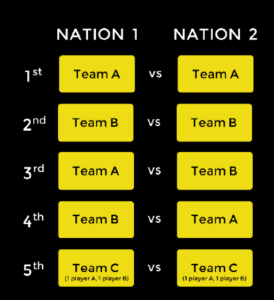 Starting fee: 25€ per person (including jersery in national colors for each player, snacks, fruit and drinks).
Ground: sand
Rules: The tournament will be played according to the official Footmesa rules. Please check footmesa.de/rules, to be familiar with them.
We are looking forward to playing the worlds first Footmesa Nations Cup with you and sharing a weekend full of high quality sport amongst our peers!